Here is my entry for the No More Grid Borderlands 3 Treasure Chest Competition
It was a lot of fun making this project. I learned a huge amount about Blender, and I really enjoyed making something less "realistic" for once.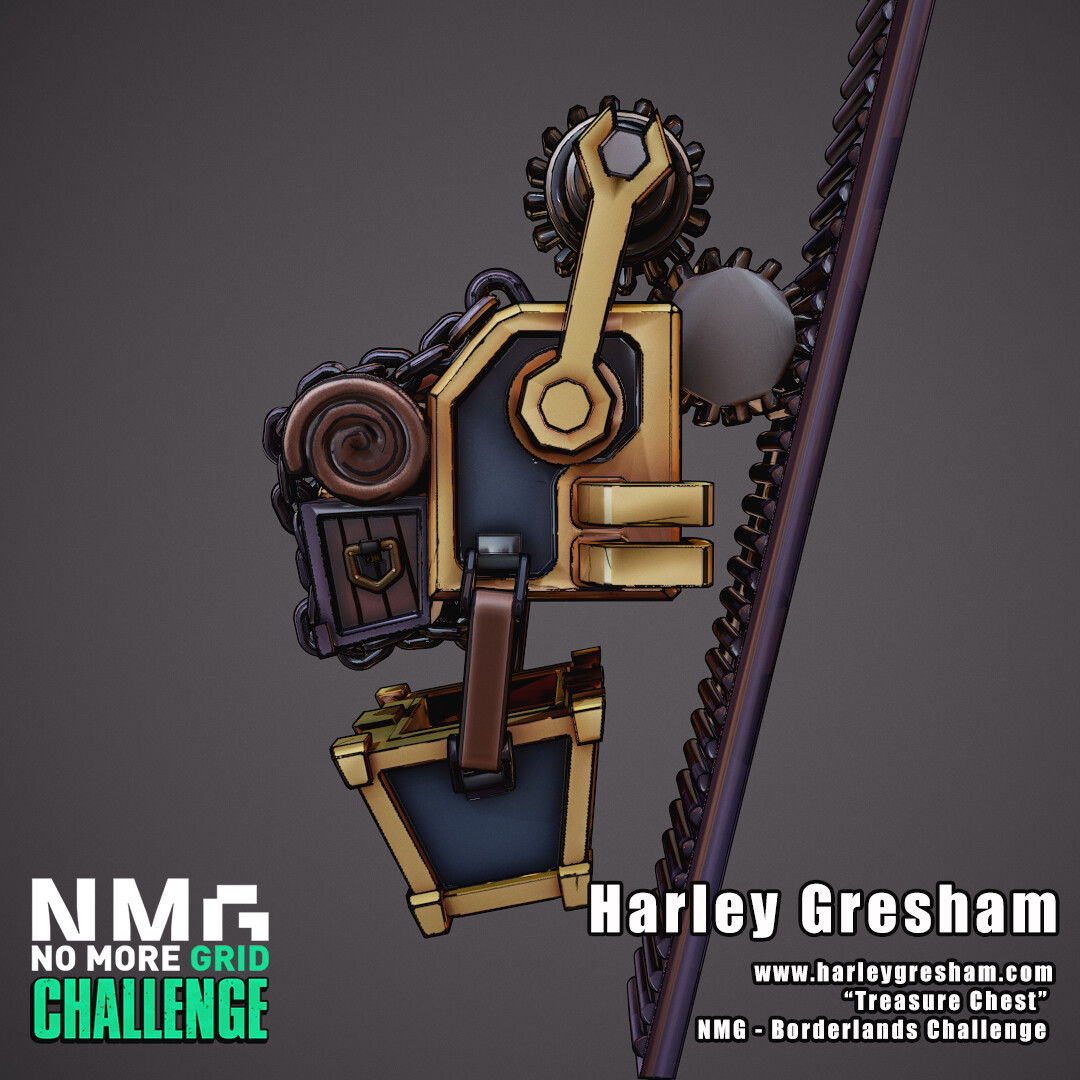 I plan to work on my entry a little more over the coming week to polish it up for my portfolio, so I'll make a proper post on Artstation then!